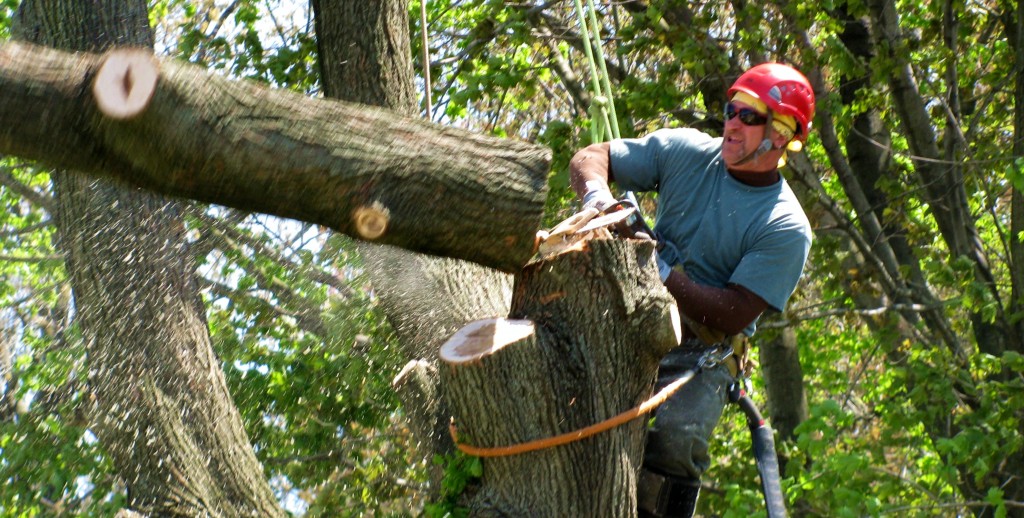 With good weather upon us, pretty soon your barren looking yard is going to be quickly filling up with foliage. This means it's once again time to take an honest appraisal of your property, and time to put a call into Connecticut's top tree service company, EZ Tree and Brush Removal!
Branches and trees that may not have looked to bad or threatening in the winter, will all of a sudden start to fill in and sag. As this happens you'll start to notice where there may be unwanted shade, and where trees are competing against each other for the same sunlight. This isn't to say that the best, or only, option is to cut a tree down! In fact, that's often the last thing we want to do. With many trees we can simply remove a few heavy or crowded branches and give it a whole new look. We work with top arborists to make sure we consider every option when appraising a tree.
So when you have a chance this week or weekend, start to take a look around at your trees, and consider a few points. Are they too close to the house, a shed, or each other? Are they so dense that no light will be able to get through to the grass below? Is a single branch getting so big you worry it will break off? Does the tree look diseased or damaged by pests?
Thankfully, these are all questions WE can answer for you. Give Bruce, the owner/operator of EZ Tree and Brush Removal, a call today to talk trees and schedule an appraisal. Whether residential or commercial, there's no job we can't handle!
(203)-272-1396 or (203)-671-8180